(front page)
Socialist Workers candidates
'laser focused on labor issues'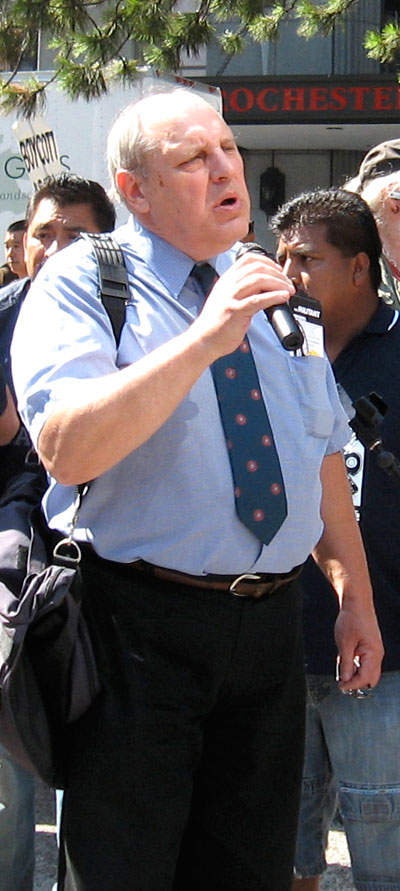 Militant photos: left, Cecelia Moriarity; right, Mary Martin
An editorial in the Sept. 30 Seattle Times explained why it would not endorse John Naubert, (in photos above), Socialist Workers Party candidate for Seattle Port Commissioner, Position 2. "Factory worker John Naubert is a self-described communist more laser focused on labor issues than the Port's broader issues," the paper said.
The same is true of the more than two dozen workers running for office on the SWP ticket in nine U.S. cities. These candidates and their supporters are putting forward a socialist platform in the interests of working people. They provide an example of the need and possibility of workers to organize in politics independent of the Democrats and Republicans, the twin parties representing the interests of the propertied rulers. And they explain the need for working people to organize and fight along a course toward conquest of political power.
Right, the socialist Port Commissioner candidate talks with workers at a March 8 International Longshore and Warehouse Union rally in Vancouver, Wash. Left, while running for U.S. Senate in 2010, Naubert speaks at a demonstration in Seattle that included contingents opposed to deportations of immigrants.
— EMMA JOHNSON


Related articles:
Miami: SWP campaign joins actions for Cuban Five, against cop brutality