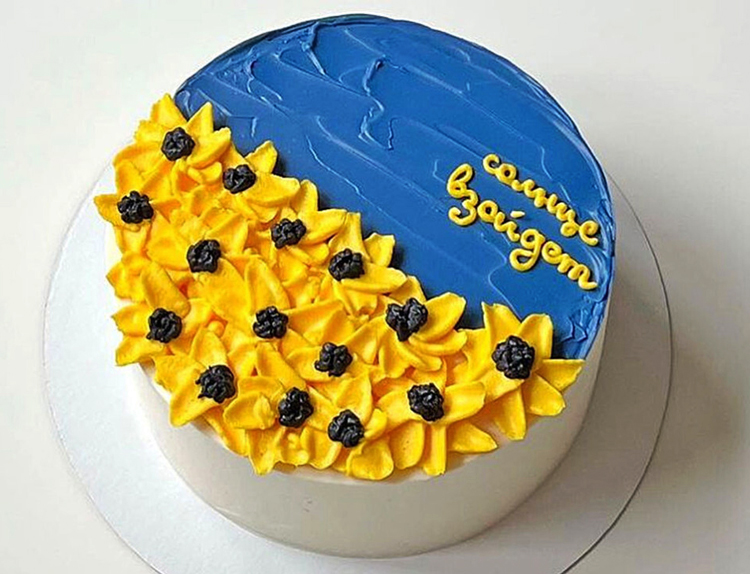 With its invading forces unable to overcome staunch Ukrainian resistance, Moscow resumed long-range airstrikes aimed at doing maximum damage to civilians, their homes and work sites in Ukraine at the end of April. Working people there are at the center of the defense of the country's sovereignty but at the same time face attacks on wages, working conditions, union and political rights from the capitalist government of President Volodymyr Zelensky.
While Russian President Vladimir Putin's earlier salvoes targeted power plants, Moscow's cruise missiles are now striking homes far from the frontlines aiming to inflict maximum casualties. Dozens were killed or injured when high-rise buildings were struck in Dnipro and nearby cities in central Ukraine April 27-May 1.
Two were killed and at least 34 wounded when buildings were struck in Pavlograd in eastern Ukraine. The city is a key industrial center, home to Ukraine's largest coal mine. Putin's bombs hit 19 apartment buildings, 25 houses, six schools and five shops.
Moscow is carrying out a "deliberate and systematic strategy of terror against civilians," wrote Hanna Perekhoda in Open Democracy April 30. Based in Lausanne, Switzerland, she is a founder of the Swiss Ukraine Committee and a member of Social Movement, a pro-working-class socialist organization in Ukraine.
Living under Moscow's occupation, the Ukrainian people are "victims of forced displacement, murder, rape and torture. Tens of thousands of children are thought to have been deported from the occupied territories to Russia, where their national identity is forcibly erased," Perekhoda said. Putin decreed April 28 that Ukrainians living in areas seized by his forces have until July 2024 to apply for Russian citizenship or face deportation.
"Ukraine can only survive if it succeeds in expelling the Russian army from its entire territory," Perekhoda wrote. That's why "Ukraine's civic and political forces are unwavering in their resistance."
"The war has pushed Ukraine's economy into a deep recession," she said. High inflation has slashed incomes. "Not only did many people lose their jobs — they also lost homes and relatives." Eight million people have left the country.
"Despite these difficult conditions, the Ukrainian people refuse to be passive victims," she said. "The capacity of ordinary Ukrainians for self-organization has been, and remains, one of the keys to the country's resistance.
"Unfortunately, Ukrainian workers are facing attacks from their own government even as they defend the country," Perekhoda pointed out.
Taking advantage of the martial law measures it has imposed, Zelensky's government has passed laws allowing bosses to throw out provisions in union contracts, enforce longer hours, impose contracts with no fixed hours and fire workers without notice. It is also enforcing restrictions on political parties it alleges have links to Russia and is embarking on a privatization program of more than 100 companies.
Since November, giant U.S. fund manager BlackRock has been advising Kyiv on its "investment framework." Pointing toward the openings for profit, BlackRock's chief Lawrence Fink proclaimed "those who truly believe in a capitalistic system will be flooding Ukraine with capital."
As the main condition for its recent multibillion-dollar loan to Kyiv, the International Monetary Fund demanded the Ukrainian government further cut back social expenditure.
"It is the workers who are keeping Ukraine's factories, hospitals, schools, trains and offices running," Perekhoda said. "And it is the workers who are fighting on the frontline, ensuring the survival" of Ukraine as a state. "We must ensure their voices are heard."
Opposition inside Russia to the war
Inside Russia, opponents of the war are increasingly determined to speak out and are finding creative ways around the Kremlin's draconian wartime censorship.
Anastasia Chernysheva, a baker in Moscow, was fined 35,000 rubles last month ($440) for "discrediting" the Russian army's role in Ukraine with … cupcakes! One of her specialties is made-to-order cakes with anti-war slogans. She posted pictures of some with blue-and-yellow icing, the colors of the Ukrainian flag, in the months after the invasion began.
When she received comments that she should be imprisoned, at first she "laughed it off." Then she realized "they would come for me because of the cakes."
Last month, a regional deputy was also fined for "discrediting" the Russian military. His crime? He posted online a film of himself watching Putin's state-of-the-nation address with spaghetti noodles hanging from his ears. It mimics a Russian idiom meaning to dupe someone in a skillful manner so they naively believe what you say.
Fueling opposition to the war inside Russia are the mounting casualties of working people there who Putin uses as cannon fodder. Washington estimates some 20,000 Russian soldiers have been killed just this year alone.