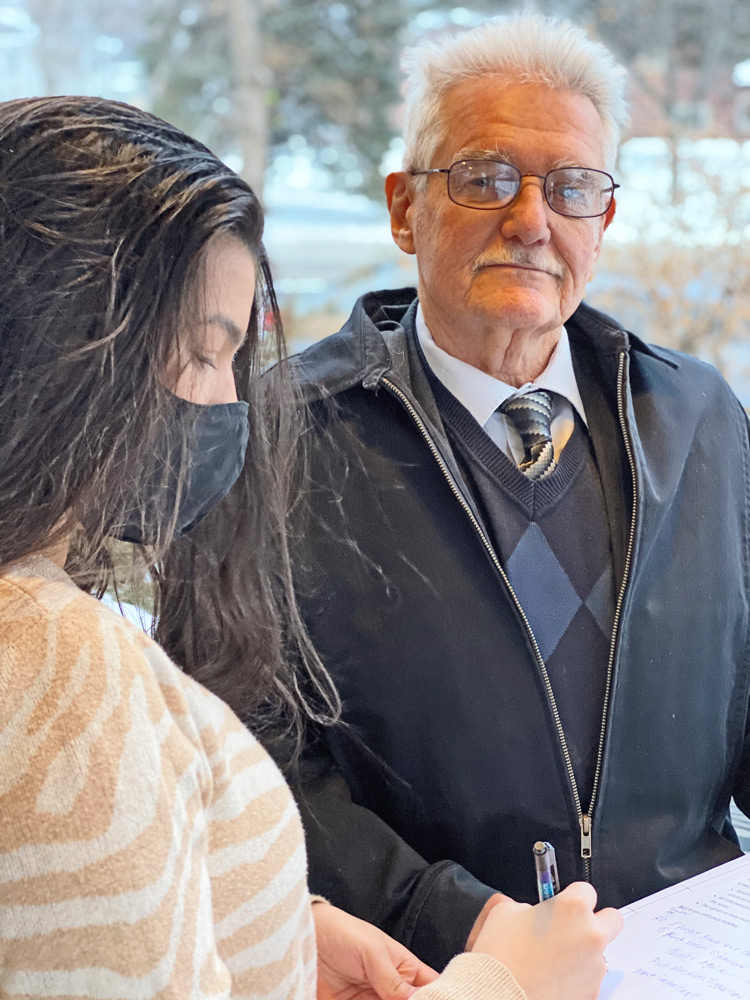 Supporters of the Socialist Workers Party campaign will kick off the drive to put Joe Swanson on the ballot for City Council At-Large in Lincoln, Nebraska, with a weekend of campaigning Feb. 6-7.
Swanson is a longtime union member who worked on the railroad, in meatpacking and elsewhere. He is a member of Sheet Metal, Air, Rail and Transportation Workers  — Transportation Division Alumni Association Local 1732.
Volunteers from Nebraska, Chicago and Twin Cities will join Swanson to use the SWP campaign to discuss how workers can organize to defend our interests in struggle against the bosses and their Democratic and Republican parties. Their goal is to collect the 150 signatures needed to put Swanson on the ballot. Above, Rae Arellano signs Swanson's petition in Lincoln.
The weekend will include a public meeting Feb. 6. If you'd like to help campaign, or contribute to the financial costs, contact the Socialist Workers Party in Lincoln, Chicago or Twin Cities.