Below is the letter from Jack Barnes, National Secretary of the Socialist Workers Party, read to the celebration by Norton Sandler.
December 30, 2018
To friends, family, and comrades gathered in Los Angeles to celebrate the life of Nan Bailey: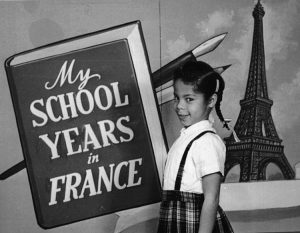 Nan Bailey was an "army brat." She was tough. As a small child she was formed as much by Japanese communities she lived in overseas and later, a little bit older, by French communities, as she was by Americans.
She always said the US imperialist army knew what they were doing when they changed and said you couldn't take your families with you abroad. This was part of the supposed "lean, mean, killing machine" they sought. Nan, like her comrade and fellow "brat" Osborne Hart, of course, could not imagine her party not doing political work in the ranks of the armed forces.
At the same time, this "army brat" was a beautiful person who searched out beauty in nature, art, and in people. Your choice of the location for this meeting to celebrate her life is fitting to this side of Nan.
Nan learned French and had a lot of French tastes — and taste. And she parlayed this knowledge to more easily learn Spanish — on the job, in socializing with coworkers and friends, and at the Socialist Workers Party leadership school she attended at the beginning of the 1980s.
I'm grateful that one of her fellow students at the party leadership school, Sam Manuel, came from Atlanta to this meeting to celebrate Nan's life. The only thing that caused a second student, Andrea Morell from the Bay Area, to cancel her travel plans to join Sam here was the order of surgeons after hip surgery
Look at the picture in the display of the student body. It's clear Andrea and Nan were the two school troublemakers.
Nan was the party's unchallenged expert on the quality of various croissants. When we worked together at the national party center at 410 West Street in New York, she would visit two, and sometimes even three, French bakeries on the way from the Sixth Avenue subway stop to our office. The pastry bites she would offer had already gone through the most rigorous taste test west of Paris.
She also introduced me to the small Pink Tea Cup restaurant in the West Village, which was the opposite of French cooking, but surely had the best collard greens and related delicacies in Lower Manhattan. Nan didn't let me go alone the first time she took me there — not so much to help me learn how to order, but so the Southern ladies would know I was a friend of Nan's, and I would be taken care of accordingly.
Those who knew Nan can give hundreds of examples of kindnesses such as this, always done with the absence of any obligation on the part of the recipient, other than to be yourself and to enjoy.
It seemed impossible to me, if I was to be true to Nan, not to end with the last part of the introduction to Malcolm X, Black Liberation, and the Road to Workers Power, which I was privileged to write. That was almost a decade ago.
•
[Final two pages of introduction by Jack Barnes]
Malcolm X, Black Liberation, and the Road to Workers Power could never have come into being without the leadership collaboration over nearly half a century of proletarian cadres of the Socialist Workers Party who are Black.
The book is a product of the disciplined efforts of these and other SWP cadres, including the generations who have been leading the work since the mid-1970s to build a party that is working class in composition as well as program and action. Who have been in the front ranks standing off racist thugs assaulting school buses, demonstrations, and picket lines. Who carry out communist political activity in the industrial working class and unions. Who join in strikes, union organizing drives, and shop-floor skirmishes small and large. Who have organized inside the imperialist armed forces against racism and denial of their rights as citizen soldiers. Who take to the streets with others to protest cop brutality, to demand legalization for immigrant workers, to say no to the death penalty, and to champion the right of women to choose abortion. Who have participated in and campaigned to build the National Black Independent Political Party and other organizations seeking to advance Black rights along proletarian lines. Who work to educate about and mobilize opposition to the imperialist policies of the U.S. government and its never-ending march toward widening militarization and spreading wars.
What readers will find in these pages is the fruit of decades of political activity by communist workers and youth campaigning with the Militant newsweekly and other publications on street corners, at plant gates, to students, on strike picket lines, and at social protest actions and meetings. By proletarian cadres who have organized and participated in communist leadership schools, helping to educate themselves and others about the lessons of more than 150 years of revolutionary struggle by working people. By those who have run as Socialist Workers Party candidates for posts from local office to president of the United States, and have done so in opposition to nominees — whatever their skin color — of the Democratic, Republican, and other bourgeois and petty-bourgeois parties.
By cadres who have never tired of getting in the face of race-baiters, red-baiters, and outright bigots and demagogues of every stripe who have sought to deny that workers, farmers, and young people who are Black — and proud to be Black — can and will become communists along the same road and on the same political basis as anyone else.
Working together with these comrades — through many crises and conjunctures, including the global capitalist panic still in its early stages today — has taught me much of what readers will discover in these pages. Putting these lessons down on paper is one of my obligations, and my name appears as author. But I could not have come to these conclusions in any other way than as part of a tested and disciplined proletarian cadre, including these men and women of African origin, who, in their lives and activity, remain true to their revolutionary convictions to this day.
It is to them that Malcolm X, Black Liberation, and the Road to Workers Power is dedicated.
NEW YORK CITY
OCTOBER 4, 2009
•
Selfless, disciplined, and loving to a fault, Nan Bailey remained true to her revolutionary convictions every day of her adult life.
Warmest comradely greetings,
s/Jack Barnes