Growing numbers of workers and farmers are facing conditions that make it crystal clear our main problem today is the rulers' deep shutdown of the economy and the massive loss of jobs it has caused. Tens of millions are thrown out of work, with no resources to get by for much longer. Those still working are facing a drive by the bosses — in a desperate effort to boost profits — to push them to work faster, less safely and for less pay.
Their actions are provoking protests by workers on the job and off.
The boss class also faces growing pressures to reopen production. Much of their plants, mines, air transport, retail stores, rental property and other profit-seeking ventures are sitting largely idle. Competitors elsewhere are pushing to open up. And skyrocketing debt permeates the capitalist system.
Both the bosses and their government are swimming in trillions of dollars of fast-expanding debt as they try to keep going, with no plan for how to deal with it. Bourgeois economists like Paul Krugman advise them to do more, writing that for any problem they face just throw money at it. "Where would the money come from?" he wrote April 16. "Just borrow it."
But if the capitalist crisis deepens, that debt can lead to run-away inflation, making things much worse. And millions of workers already face a crisis, saddled with car, college, credit card, home and other debts.
To try and convince workers they need to sacrifice today, the bosses and their governments at all levels have been hammering away at the false idea that "we are all in this together." But they have no intention of sacrificing, and never have in the history of capitalism.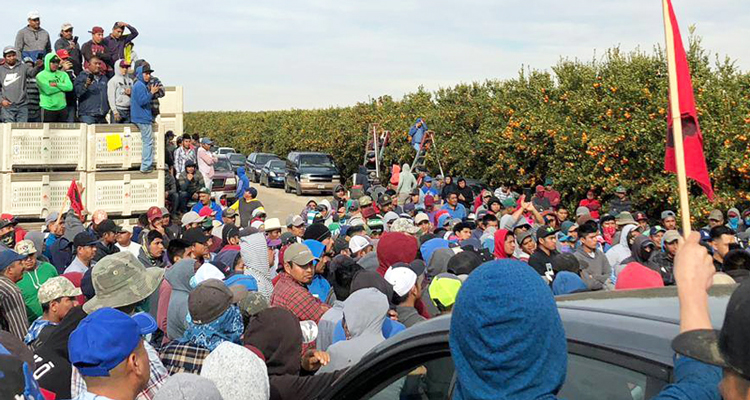 The bosses' push to reverse the shutdown draws bipartisan but not unanimous political support. The most vituperative against reopening the economy are the liberals whose political line always begins and ends with how best to try to end Donald Trump's presidency — regardless of the consequences for working people, and, in this case, the bosses as well.
Big business groups are fervently lobbying Congress for bailouts, elimination of regulations that tie their hands, and for protection against lawsuits over outbreaks of disease in their establishments. Reuters reported April 21 that bosses are seeking protection against litigation over "disruptions to issues like wages and hours, leave and travel." They want assurances — public and private — their companies won't have to face new shutdowns.
Boeing is bringing 27,000 people back to work in some of its largest aircraft factories in Washington state and elsewhere. Most auto plants in China are already up and running. In Europe, carmakers from Toyota and Hyundai to Volkswagen, Renault and Volvo are restarting. U.S. auto bosses don't want to fall behind. But without broader resumption of production and trade, who can buy their stuff? Workers locked down without jobs aren't going to jump into action over auto bosses' announcements that they're selling vehicles online.
Bosses target workers
The bosses main goal is to boost profitability as they reopen production, and are planning to use fewer workers, paid less, working faster, harder and longer in less safe conditions. They intend to use the long lines of the unemployed to pit workers against each other.
Big retailers like Walmart and Amazon that are still open are hiring tens of thousands of temporary workers, throwing them on the floor with virtually no training, and using them to break down work norms fought for and established in past skirmishes. New fights are taking place.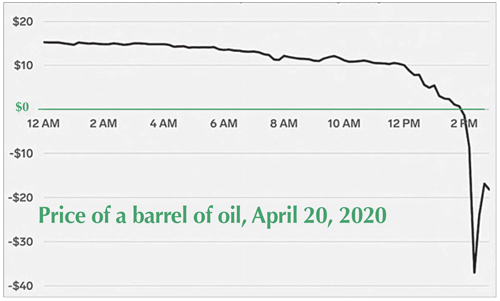 The White House acceded to agribusiness demands to reduce minimum wage rates for immigrant farmworkers on H-2A temporary guest worker visas. This would affect some 10% of the 2.5 million farmworkers in the U.S. These immigrant workers also face dangerous conditions, forced to live crammed in close quarters with few sanitary facilities.
In the meantime, millions of workers whose bosses count them as self-employed — like Uber drivers, many truck drivers, and millions of contract workers who've seen their work disappear — don't get counted in unemployment statistics.
Most workers, unlike many meritocratic white-collar employees, don't have the option to "work from home." And farmers, small proprietors and others, potential allies of the working class, are being devastated.
Workers need to work. If they're laid off and the government forces them to hunker down at home, they begin to lose what makes them workers. It doesn't change the fact they have to sell their labor power to survive, but it blocks the collective, common activity with fellow workers that opens the door to self-confidence, fighting capacity and class consciousness.
Protests hit gov't isolation moves
From more than a dozen state capitals across the U.S. to the Kurdistan region of Iraq, there have been protests against governments' insistence on continuing lockdowns and joblessness. More workers and small-business people want these onerous restrictions lifted so they can get to work.
From Michigan to Montana, Arizona and Washington state, demonstrations have hit at lockdown strictures, mostly under Democratic Party state governments. These have been organized mainly by conservative political groups, but some working people, desperate to see restrictions lifted, have been drawn to and sympathize with the protests. "Let us work!" was a common slogan.
The crisis is harsher in small towns and rural areas, where local governments are planning deeper cuts and layoffs as their budgets evaporate. "If this goes on too long, we won't survive," Brad Tonner, a gift shop owner in Bristol, New Hampshire, told the New York Times April 14. "This is going to kill small-town America."
The layoffs and imposed joblessness hits harder on workers who are Black, Latino and Native American, who make up a disproportionate number of those struck down by the coronavirus.
Many who thought their jobs were safe doing computer work at home now face layoffs, as more and longer closures drag on. Walt Disney theme park bosses announced they will stop paying more than 100,000 employees. More than half its workforce is on furlough. Others, like teachers, are being pushed to work more hours while at home by city and school authorities trying to justify keeping schools shut.
There are cases of people being stopped, cited, harassed or fined by cops for holding low-key garage sales or going for a drive. In many places city authorities have closed playgrounds and parks, saying working people looking to get outside for a walk or some air can't be trusted, even in the healthy outdoors.
Laid-off hospitality workers, members of UNITE HERE Local 355 in South Florida, organized a car caravan April 19 with signs taped to their vehicles and horn's blaring to protest the state's slow response to their unemployment claims.
Mustaf Alijaj, a former hotel doorman in Miami Beach, told a union-organized press conference that a month after being laid off he still doesn't know if his claim has even been received. "April's rent already came and went. May's rent is coming up and I have no money coming in," he said.
"I was taken aback by the number of people who turned out for the caravan," Wendi Walsh, secretary-treasurer of UNITE HERE Local 355, told the Militant in a phone interview. "We'd never done anything like this before, but 200 workers came and more would have liked to."